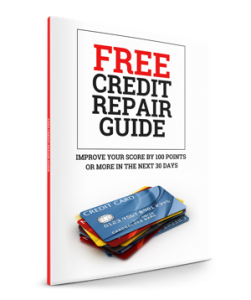 Free Credit Repair Guide
The credit reporting system in America is designed to keep people poor by inflating interest rates and announcing your financial mistakes to the world. Once you fall behind, it's becomes impossible to recover. This is no accident. Unfortunately the government won't be bailing you out the same way they bail out the big banks and wall street firms. That's why this free guide is here. In this guide you will learn:
How to quickly and properly raise your credit score
How to read your credit reports and where to get free copies
What you need to dispute and how to do it (includes templates)
How to negotiate better interest rates.
How to re-establish credit when you're starting from "zero"
And more..