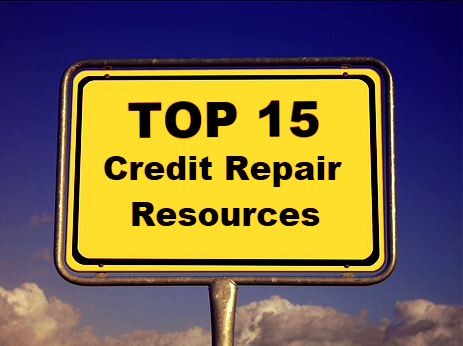 Let's face it, having bad credit is no fun. It can directly impact your future goals and stop you from living your dreams.
Thankfully you have options.
Lots of people just like you have been able to fix their credit. In some cases you can do it yourself, while in others it is helpful to seek out guidance and support from trusted parties.
Regardless, of how you go about it you need to get informed.
Here are 15 resources that can help:
1. National Foundation for Credit Counseling (NFCC)
website: http://www.nfcc.org
The NFCC website provides information about credit counseling and has a national directory of local member agencies — nonprofit credit counseling agencies staffed by NFCC-trained, certified counselors. Counselors can provide pre-bankruptcy counseling as well as counseling regarding debt, credit, and foreclosure issues.
As the nation's largest financial counseling organization, the NFCC Member Agency Network includes more than 700 community-based offices located in all 50 states and Puerto Rico. More than three million consumers annually receive financial counseling and education from NFCC Member Agencies in person, over the phone, or online.
[wpsocialboost]
2. Federal Trade Commission (FTC)
website: http://www.ftc.gov/bcp/edu/pubs/consumer/credit/cre13.shtm
The FTC's online credit repair fact sheet alerts consumers to credit repair scams and provides information on how to repair your credit yourself.
3. Association of Independent Consumer Credit Counseling Agencies (AICCCA)
website: http://www.aiccca.org
The Association of Independent Consumer Credit Counseling Agencies (AICCCA) is the largest national association representing non-profit credit counseling companies. Our members provide consumer credit counseling, debt management, housing counseling, bankruptcy counseling, and financial education services. All AICCCA members adhere to strict high-quality service standards. Our standards ensure that consumers with problem debt will receive expert help from experienced organizations they can trust.
4. Annual Credit Report.com
webiste: https://www.annualcreditreport.com
AnnualCreditReport.com is the official site to get your free annual credit reports. This right is guaranteed by Federal law.
5. Federal Reserve: Credit Reports and Credit Scores
website: http://www.federalreserve.gov/creditreports
This site–maintained by the Federal Reserve Board–provides answers to some of the most common, and most important, questions about credit.
6. Federal Deposit Insurance Corporation
website: https://www.fdic.gov/consumers/consumer/ccc/repair.html
This website has some helpful information related to cosumer protection. They have included a section on credit repair with some helpful links to other Government pages and programs.
7. USA.gov
website:http://www.usa.gov
As the U.S. government's official web portal, USA.gov makes it easy for the public to get U.S. government information and services on the web.
Tons of credit resources and helpful information on this website. From credit tips, to debt collection, and even help with choosing a credit counseling agency.
8. The United States Department of Justice
website: http://www.justice.gov/ust/eo/bapcpa/ccde/cc_approved.htm
Here you can find a list of credit counseling agencies that have been approved pursuant to 11 U.S.C. § 111.
9. Experian
website: http://www.experian.com
Experian are the leading global information services company, providing data and analytical tools to their clients around the world.
They can help you get your credit report and credit score.
10. Equifax
website: http://www.equifax.com
Equifax is a consumer credit reporting agency. They gather and maintain information on over 400 million credit holder worldwide.
11. TransUnion
website: http://www.transunion.com/
TransUnion is yet another organization providing consumer credit data.
12. myFICO
webiste: http://www.myfico.com
myFICO.com is the consumer division of Fair Isaac, the company that invented the credit score that lenders use most often today.
13. American Consumer Credit Counseling
website: http://www.consumercredit.com
The American Consumer Credit Counseling (ACCC) is a nonprofit (501) (c)(3) organization, that offers confidential consumer credit counseling services, debt management and financial education to consumers nationwide.
14. Internal Revenue Service
website: http://www.irs.gov
They work in conjunction with other divisions of Government to provide educational resources about credit counseling.
15. Debtors Anonymous
website: www.debtorsanonymous.org
Debtors Anonymous is a 12 step spiritual self-help fellowship, modeled upon Alcoholics Anonymous. For information about the DA program and groups in your area, contact the General Service Office, 781-453-2743 (all calls are confidential).
Want to Add 100 Points ...
To Your Credit Score?
Download Our Free Checklist and Get Back On Track